Pour le bon fonctionnement de la plateforme, assurez-vous que votre navigateur accepte les cookies.
Subscribe to the multimedia editions
> EuroIntervention is the official Journal of EuroPCR and the European Association of Percutaneous Cardiovascular Interventions (EAPCI)
> EuroIntervention is indexed in Science Citation Index® (ISI), SciVerse Scopus, MEDLINE®/PubMed®
> IMPACT FACTOR: 6.2 - 2022 Journal Citation Reports® Science Edition (Clarivate Analytics, 2023) - 1st Quartile among worldwide cardiology journals.
Are you a PCR Companion attending one PCR Course*?
Activate your free one-year digital subscription ! Simply log in and select the column "PCR Companions attending a PCR Course".

Not yet a PCR Companion? Sign up here
*
PCR London Valves or GulfPCR-GIM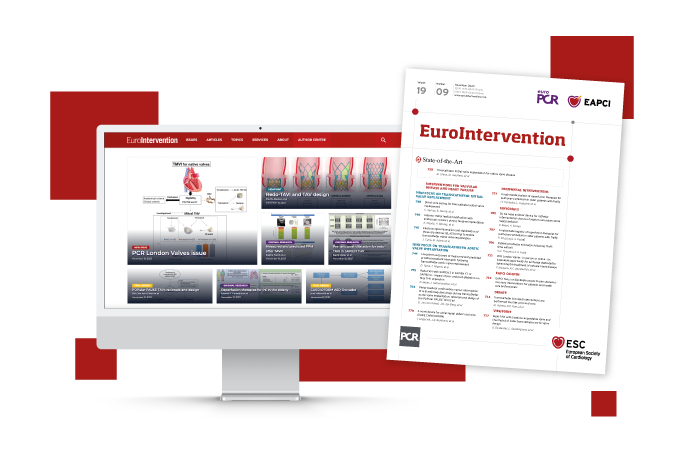 First, please login to your My PCR account or create one for free. Then access the platform and select your preferred type of subscription.
Top