Pour le bon fonctionnement de la plateforme, assurez-vous que votre navigateur accepte les cookies.
Subscribe to the multimedia editions
> EuroIntervention is the official Journal of EuroPCR and the European Association of Percutaneous Cardiovascular Interventions (EAPCI)
> EuroIntervention is indexed in Science Citation Index® (ISI), SciVerse Scopus, MEDLINE®/PubMed®
> IMPACT FACTOR: 3.993 - 2019 Journal Citation Reports® Science Edition (Clarivate Analytics, 2020)
> Original research works, expert reviews, consensus papers and guidelines, hundreds of clinical images and more...
Ultimate offer of the year!
Looking to get your hands on the latest research?
Subscribe by 31 December 2020 to save up to 35%!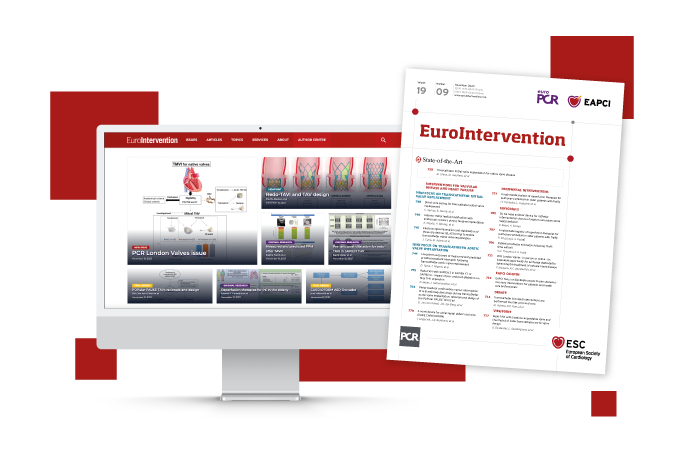 First, please login to your My PCR account or create one for free. Then access the platform and select your preferred type of subscription.
Top