Pour le bon fonctionnement de la plateforme, assurez-vous que votre navigateur accepte les cookies.
Subscribe to the multimedia editions
> EuroIntervention is the official Journal of EuroPCR and the European Association of Percutaneous Cardiovascular Interventions (EAPCI).
> EuroIntervention is indexed in Science Citation Index® (ISI), SciVerse Scopus, MEDLINE®/PubMed®
> IMPACT FACTOR: 4.018 - 2018 Journal Citation Reports® Science Edition (Clarivate Analytics, 2019)
> A total of 18 issues are published annually
Special offers for participants of PCR Courses!
EuroPCR - benefit from a free one-year subscription included in your registration fee!
Other PCR Courses - benefit from up to 35% off retail price on all subscription rates (print, digital or both)!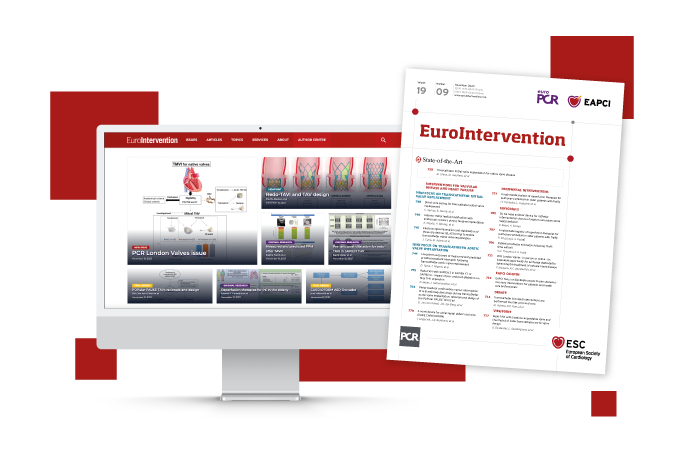 You first must login with your MyPCR details or create an account if you do not have one yet, to be able to access the subscription platform and select any type of subscription you wish.
Top